November 2018
| Mon | Tue | Wed | Thu | Fri | Sat | Sun |
| --- | --- | --- | --- | --- | --- | --- |
| | | | 1 | 2 | 3 | 4 |
| 5 | 6 | 7 | 8 | 9 | 10 | 11 |
| 12 | 13 | 14 | 15 | 16 | 17 | 18 |
| 19 | 20 | 21 | 22 | 23 | 24 | 25 |
| 26 | 27 | 28 | 29 | 30 | | |
Calendar


I would like to start by apologizing for making an application and not using the format. I am deeply sorry for this and I hope it does not effect my consideration. Now, onto the application
Minecraft username:southpawx3
Skype name: southpawx3
Steam username: I do not have steam.
Time zone: Eastern Time Zone
Where you live: Pennsylvannia
Age: 11
How many hours can you play a day: 2-5 Hours on school days and it will vary on weekends.
(We're not asking any huge commitments)
Why you think you can be a moderator: I am eleven years old but I am quite, well not to be cliche', mature for my age and I am good with people. I am eleven though, so I do have to go to school and such, I have quite a large amount of experience with Minecraf because I have played it since 1.2.5 version. I also have friends on LegendHelm that I at least hope would vouch for me if I were to be considered. Those friends IGNs are as follows: STZ28, 329House, and lmfaosquad11. I don't mean this stuff in a way to boast or be a wenie in general but to inform you on my skills and flaws.
Why you can help LegendHelm: I am good with people, and Minecraft commands, so I could help with questions and problems other users have. I am also allowed to donate to server, but I only donate to servers I trust and know will use my money for the server, not on coffee and weed

. I am also quite intelligent, so I can remember things or figure them out if I don't know exactly what do to.
Someone claims they can hack the server: Check it out and see if he actually can, then if he can ban that user name and if he comes back with another account ban his IP address so he cannot get on our server with his internet connection.
Someone is spamming the server: Ask them to please stop, if continued I would kick a few times then ask them a last time to please stop and if they do not stop I would tempban or ban them for spamming chat.
Someone new has came on and made a small grief: Repair it and give them a warning and tell them if they greif again I will ban them.
Someone has made a huge grief: Trace the broken blocks to a user and ban user(s) then attempt to repair it using various commands and world edit. Then probably leave the owner a note (via sign) on the topic of the grief.
Thank you for reading and considering me! southpawx3/ Andy
Member





Posts

: 2


Join date

: 2013-09-21



Very well written. I think you have potential, but I'm not sure we are currently hiring mods.

_________________
Sup Dwag? DID SOMBODY SAY MODERATOR!!!
Banned





Posts

: 30


Join date

: 2013-02-04


Age

: 18


Location

: Acton,California(near LA)



We are actually hiring Nick. And congratulations southpawx3. You're now a Legend Helm moderator! Nick, ward or myself will come to your attention when you start learning the basic commands.

~Regards,
Alex/Jahamas
_________________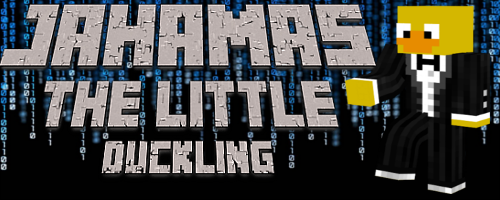 Premium







Posts

: 58


Join date

: 2013-05-16


Age

: 21





Similar topics
---
Permissions in this forum:
You
cannot
reply to topics in this forum